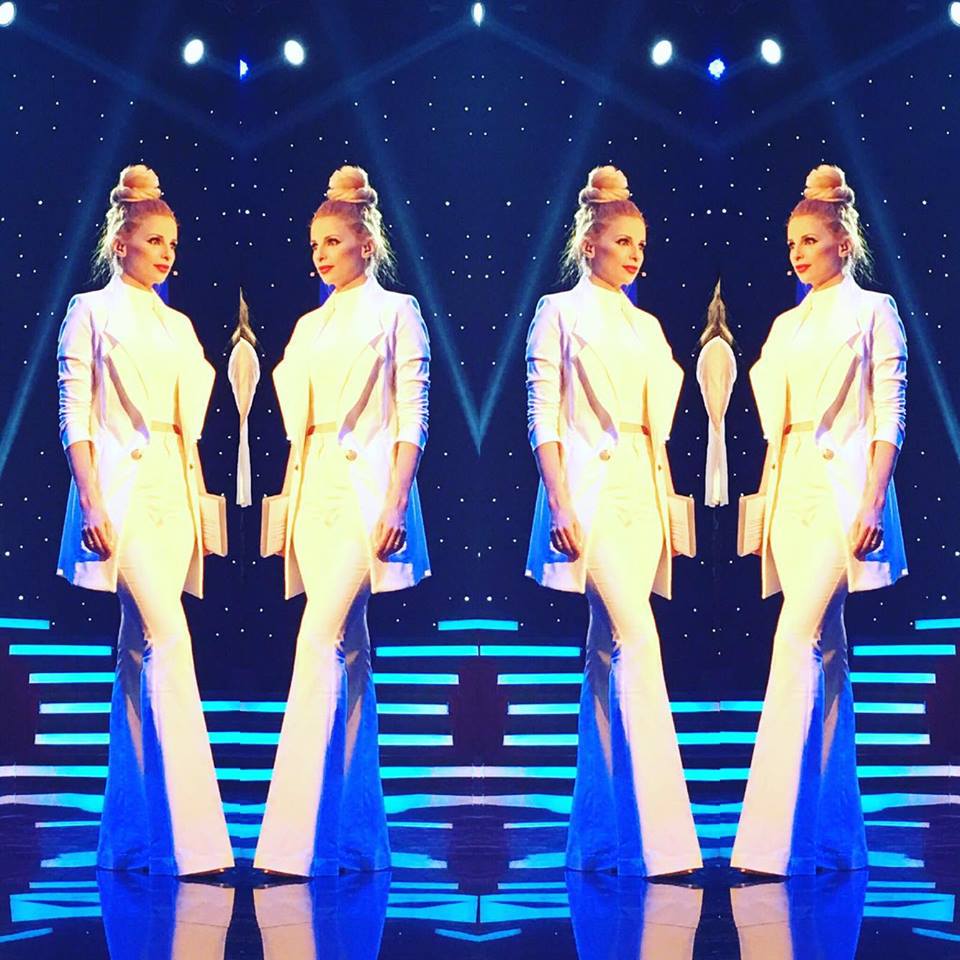 A timeless love! A timeless friendship!
Christiana Aristotelous's two appearances at the final episode of the TV Show "DanSing" were just stunning and revealing!
With a total white look, at the beginning of the Show, wearing for the first time a Gregory Morfi white suit-an iconic style moment of her career-followed with an elegant appearance wearing a Gregory Morfi Haute Couture black dress!